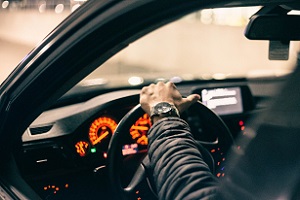 Auto Insurance isn't just a good thing to have to protect you financially in the case of an accident - in many states it's required.

Metro Boston Insurance can help you find affordable Massachusetts car insurance. Finding low cost auto insurance rates in Massachusetts has never been easier. Massachusetts car insurance doesn't have to be hard to find! The agents at Metro Boston Insurance can look for you, finding you the best Massachusetts auto insurance coverage from the top carriers in our state.

Whether you're looking for auto insurance for the family van or your new sports car, or your motorcycle we take care of all your Massachusetts car insurance needs. Stop paying too much for your auto insurance and get competitive low rate from Metro Boston Insurance Agency! Get a FREE Massachusetts auto insurance quote today!

Driving has become a necessary part of our lives; something many of us truly cannot live without. Whether it's a quick cruise down the block or a road trip across the country, every time you get behind the wheel you place yourself at risk.

That's why as your trusted local insurance agent, Metro Boston Insurance Agency is dedicated to securing drivers the most dependable Mass auto insurance- without the barriers of your average insurance company.

We love that we can go above and beyond the standard insurance offering and secure effective vehicle coverage that you can truly rely on. It's important to remember that Massachusetts car insurance can protect you from financial loss in the event that you are ever involved in an unfortunate vehicle accident-making a proper policy all the more critical.

Although many people opt for minimum liability coverage, our Mass auto insurancepolicies may be individually customized to insure any of the following protections:
Bodily Injury Liability - Bodily injury liability covers the designated driver or policy holder if they are injured in an auto accident or if they cause injury to others. If you have family members listed on your policy, they are also covered if driving another person's vehicle with their permission. If you opt for the minimum liability coverage, the amount you purchase may not completely cover you if you are involved in a serious accident or are served with a lawsuit. Keep in mind that buying more than the state required minimum will protect your assets your home, boat, and savings- if you get into an accident.
Medical Payments - Medical payments (or personal injury protection plans) pay for the care of injuries to the driver and passengers of the policyholder's car in the event of an accident. Depending on the amount of coverage you choose, medical payments coverage can cover medical costs, lost wages, and possible funeral costs.
Property Damage Liability - Property damage liability coverage covers the damage you, or someone driving your car with your permission, does to another person's property. Usually, this includes damage to lamp posts, telephone poles, buildings, fences, or other structures you may hit.
Collision - Collision coverage covers damage that to your car that results from a collision with another vehicle or object. This type of coverage also covers your car against damage from potholes, or if it flips over. You can choose a relatively low deductable or a high one- but keep in mind that a higher deductable will typically result in lower MA auto insurance rates.
Comprehensive - If you car is stolen or is damaged by something other than a collision with another car or object (i.e. fire, falling objects, missiles, explosions, hail, vandalism, etc.). Comprehensive insurance will also reimburse you if your windshield is cracked or shattered. Some companies offer glass coverage with or without a deductible.
Uninsured and Underinsured Motorist Coverage - If you are hit by an uninsured driver, or are the victim of a hit and run accident, this type of coverage integrated into your Mass auto insurance will allow for you, a member of your family, or a designated driver to be reimbursed for damages. Underinsured motorist coverage is used when an at-fault driver does not have enough insurance to pay for the costs to repair your vehicle. This coverage can also come into play if you are hit as a pedestrian.