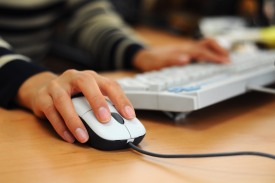 Metro Boston Insurance Agency was founded as an independent insurance agency in 1989 with the goal of becoming a full-service insurance agency dedicated to bringing our clients the best insurance products available. We are a full service insurance agency offering all lines of insurance. We have dedicated teams for auto insurance, home insurance, and business insurance.
Metro Boston Insurance Agency is licensed in the State of Massachusetts and provides all lines of insurance from our locations in Chelsea and East Boston. Our clients are located throughout Massachusetts and include such communities as Boston, Chelsea, Dorchester, East Boston, Quincy, Revere, Winthrop, and many others.
It helps to find an agency that you know and can trust. Our staff has the knowledge and experience of our insurance products to provide maximum benefit and protection to our clients. Let one of our licensed professional insurance agents help you with any of your personal or business insurance needs serving Chelsea, Massachusetts.
Thank you to our over 4,000 individuals, families, and businesses that entrust us with their insurance needs.