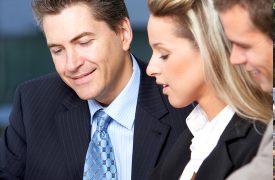 Choosing the right business or commercial insurance plan for your business can be very confusing, so we have developed many different options and programs to meet the needs of our commercial insurance clients in Chelsea area and throughout the state of Massachusetts.

Metro Boston Insurance Agency can help your Massachusetts business get Massachusetts business insurance that is both affordable and comprehensive. At Metro Boston Insurance Agency, we understand the commercial insurance needs of Massachusetts businesses too.

Our agents can shop the top carriers to find you the best business insurance in Massachusetts that suits your unique commercial needs and budget. We insure Massachusetts businesses all over Massachusetts. Contact our agents today to learn more about Commercial Insurance. Get a FREE Massachusetts business insurance quote today

By most accounts, the goal of doing business is maximizing profits, while minimizing costs. This means making strategic plans that account for expected costs and delineate actionable plans that shrewdly reinvest the profits. Keeping costs to an acceptable level entails finding affordable, comprehensive business insurance that can reduce the cost of unexpected losses, like natural disasters, lawsuits, employee injuries, and more.

But, how much business insurance is too much?

How much is too little?

State regulations will determine basic insurance requirements. Among the commonly required policies are workers compensation, unemployment, and disability insurance. But these may not be enough.

At Metro Boston Insurance Agency, we understand the importance of having affordable, comprehensive business coverage in place - no matter how big or small the business may be. We can identify the required state policies and suggest more comprehensive and affordable solutions for business and commercial insurance in Boston, and beyond.

Contact us or fill out our free business insurance quote form for more information today.